We get it, Wednesday's can be tough to get through. In an effort to keep up with the world's ever-changing news landscape, we've put together the top 10 headlines from the week so you can stay on top of things.
Here's what you need to know:
1. The Republican National convention begins
On Monday, July 18th, the Republican National Convention kicked off in Cleveland, Ohio to formally announce Donald Trump as the Republican nominee. A few hours in, social media was alight with criticism as plagiarism allegations surfaced in response to Melania Trump's introductory speech.
The convention is said to amass crowds of 50,000+ people.
2. Shooting in Baton Rouge
A gunman, identified as Gavin Eugene Long, killed three police officers in Baton Rouge, Louisiana. He was shot dead shortly after by a SWAT team.
Long is a former marine and allegedly suffered from PTSD. Hours before he was shot, Long released a handwritten "manifesto" calling the shooting a "necessary evil." In a video posted on social media, he states: "Zero [revolutions] have been successful through simply protesting. It has never been successful and it never will."
Despite claims that the Black Lives Matter movement was behind this, Long described himself as an "alpha male" and made it clear his actions were his alone.
3. Attacks in Nice on Bastille Day
What started as a day of celebration in Nice, France turned into a day of mourning after a lorry driver plowed into a large crowd, killing 84. Ten of the victims were children; over 300 were hospitalized. The driver was identified as Franco-Tunisian Mohamed Lahouaiej-Bouhlel, age 31.
France extended its state of emergency for another six months following the attack. This marks the third major terrorist attack in France within the span of 18 months.
4. Attempted coup in Turkey
A faction of the Turkish military attempted to carry out a coup in Ankara. As it was happening, people took to social media to try to figure out the chain of events.
Nearly 10,000 people have been detained and 600 schools closed as part of counter-measures by President Erdogan to shut down opposition. He has since declared a state of emergency for three months following the coup attempt.
5. Mike Pence is announced as Donald Trump's running mate
Mike Pence, Governor of Indiana, was announced via social media as Donald Trump's pick for VP. When their joint logo was released, pretty much everyone had an opinion about it.
6. Emmy nominations are released
Nominated TV shows include the hugely popular Game of Thrones, Downton Abbey, House of Cards, and Mr. Robot. The awards show is set to take place in September.
7. Twitter permanently suspends Milo Yiannopoulos
Milo Yiannopoulos facilitated the bullying of Leslie Jones, Ghostbusters actress, after posting his review of the movie and getting his followers to flood the actress with a barrage of hate. In response, Jones tweeted: "I feel like I'm in a personal hell. I didn't do anything to deserve this. It's just too much. It shouldn't be like this. So hurt right now."
Yiannopoulos is dubbed by the New York Times as "one of the most egregious and consistent offenders of [Twitter's] terms of service."
Milo Yiannopoulos isn't the first celebrity to wreak havoc and get suspended on Twitter. Earlier this year, Azaelia Banks incited the wrath of thousands of users when she started a racially and culturally insensitive tirade against Zayn Malik.
8. Massachusetts Attorney General begins crackdown on assault weapons
Maura Healey, Massachusetts Attorney General, is trying to ban assault rifles in her state. Her goal is to change the parameters of what's deemed "compliant" with state gun laws. She claims manufacturers have deemed certain weapons as complaint when they really shouldn't be.
"The gun industry does not get to decide what's compliant, we do," she said.
9. Gary Marshall passes away
Gary Marshall passed away Tuesday, July 19th after complications from pneumonia. Those who grew up on iconic sitcoms like "Happy Days," "Laverne and Shirley," and "Mork and Mindy" from the 70's remember him fondly, while younger generations know him best for major motion pictures "The Princess Diaries" and "Pretty Woman."
Several celebrities expressed their condolences for the Hollywood icon, including Anne Hathaway, who described him as "goodness itself." He was 81.
10. Pokémon Go generates $35 million
According to estimates from mobile app intelligence sources, Pokémon Go has already generated $35 million in revenue and has been downloaded over 30 million times. It's currently the most downloaded app in mobile gaming history. Nintendo is benefiting big time: their stock is up by a staggering 120%.
The game's success taken taken almost everyone by surprise. Besides using it for the sake of gaming, people are now using Pokéstops to carry out crime and even find dead bodies.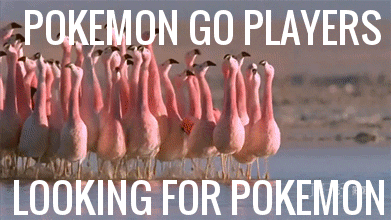 You can always get news straight to your inbox here.