Tech, Now + Beyond
6 things you need to know before you start selling your clothes online
Go forth, sell and reap the extra money that is rightfully yours!
Most of us have stuff we really don't need. I know there was that one BOGO sale where we bought that extra pair of shoes or that one cute and clever salesperson talked us into that extra piece that was supposed to "make" our outfit. But, let's face it, we really don't need all those things, and some of them could be pretty valuable. So clean out your closet, and turn those extra clothes into some much-needed money!
What's going to make your clothes sell? Reading this.
1. Take a hard look at the clothes themselves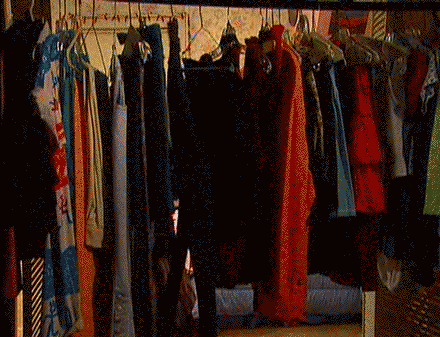 So you've heard that you can make some extra cash from selling clothes. And you're right. Selling clothing online is a great way to make a quick buck. Many people just sell clothes that are just sitting in their closet. However, you can also go searching for hidden treasures in thrift stores, consignment shops, and good wills. If you're doing this you want to look for brand-name items, because those always sell well.
The condition is also key, but with shoes or purses, you can always touch them up and make them more valuable! Last but not least, make sure you're selling something that someone actually wants to buy. 
Look through websites like eBay, thredUP, Poshmark, or even Instagrams that sell clothes and see what's being sold.
2. Take the perfect picture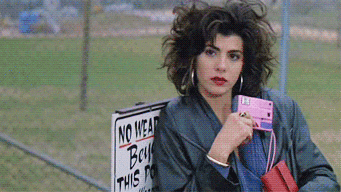 Once you've dug through your closet, finally parting with those items you know you don't really need, it's time to market. What's immediately going to attract someone to buy your item? The picture. 
We're visual beings and internet shopping is almost entirely visual. And nothing's worst than buying something online and having it look completely different when you get it. Thank god that with smartphones, we can now get high-quality photos without an expensive camera.
Photograph your items with good lighting and a white background, picturing it as close as possible to how it looks in person. You also need variety in your pictures. Show the item from different angles. 
If it's designer, take a picture of the label to ensure the buyer that they're buying the real deal. Make the pictures look as professional and neat as you possibly can.
3. Make sure you size it right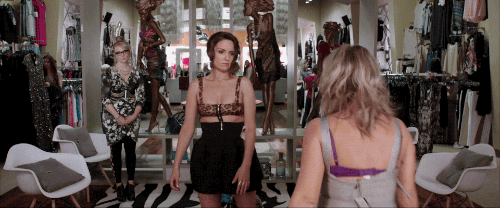 We all know that women's clothing especially can have really ambiguous sizing. It's best if you know how the item fits. Measurements are useful, but with something like pants or shirts, you want to know how true to the listed size they are. This even goes for shoes, which can run small or large depending on what brand.
If the item you're selling isn't your size, you can always try to find this information online. If the item is still on the brand's website, see what information is listed on the item there. If it's not, see if you can find the same or a similar piece being sold online and what information is listed there. When all else fails, try to eye it out as best you can.
4. Seasons! Seasons!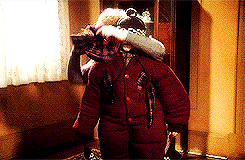 Summer or spring may be the time where you're cleaning out your closet and finding all those clothes you don't need anymore. You probably want to start selling all your clothes right away, but before you do that, you need to make sure they're in season. If it's spring or summer, it may be hard to sell your winter coats and if it's winter, it may be hard to sell your bathing suit. 
Most people buy things that aren't shipped internationally, so try to take into account your country's seasons and their clothes-buying habits.
5. Make sure you've got a description to die for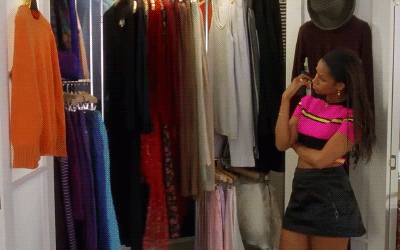 On sites like eBay, it's your job to list the description. Now, you definitely have to include all those notes about sizing, because that's crucial to being a good online seller! You also want to include the condition and the material of the item.
This is also a great place for you to pitch the item to the customer and tell them how great it is! You'll want to mention any special features about the item that makes it stand out. 
The more the merrier, but you don't want to have long paragraphs that bore people. You want to be concise and captivating!
6. Make sure that the price is right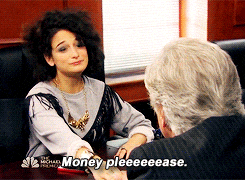 Now, it's time to set the price. You might have an idea of what you bought the item for or what you want the price to be, but it's a different world in online selling. You need to know the demand of your product. 
Unless you have something that no one else is selling, you need to be conscious of your competition. Research similar items and their asking prices and set your own price around there. 
Now, you're armed with the tools to go out there and make the money you deserve. Here's to getting that dough!