Science, Now + Beyond
This is the ultimate guide to healthy eating during Ramadan
Because the only things on our minds all month are fried foods and Mint Milano cookies.
Ramadan is here and the thought of chomping down on the deep-fried goodness that rivals the Texas State Fair is making my mouth water (pakoras, samosas, spring rolls YUM!). As delicious as it sounds, it's not the healthiest diet to eat when you're depriving your body of nutrients and water for ~12 hours a day.
In order to prepare for a successful Ramadan, we should plan to replenish our bodies with nutrient-dense foods. I know this can be a little intimidating, but it doesn't have to be. Time to get your big-kid pants/skirts on and dive into some of my favorite iftar tips!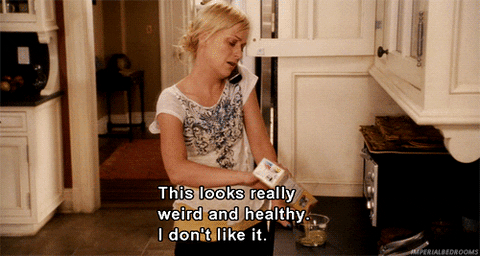 During Ramadan, our meals should mimic a balanced diet. What is a balanced diet? Simple. All our meals should include a variety of fruits, vegetables, lean meats, legumes, nuts & seeds, beans, grains, dairy and of course, water. I've broken down the next few sections so you know exactly how to mindfully fill your plate at the next Iftaar party.
1. Get on the same agenda as the Prophet (PBUH) with some fruits & vegetables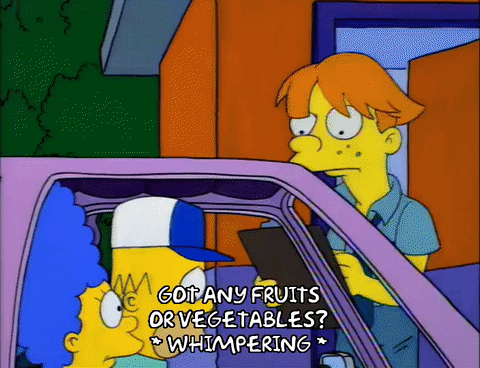 As we know, the best way to break your fast is by following in the footsteps of The Prophet (PBUH) by feeding your body and soul with a date. Dates are a powerhouse of essential vitamins and minerals such as calcium, iron, potassium, magnesium and zinc! Beyond that, a good rule of thumb to follow is to fill half your plate with fruits and vegetables. They'll help you replenish some of the fluid your body lost while fasting and provide even more essential vitamins, minerals, and fiber our bodies need.
Can't find fruits and veggies at the party? Come prepared with your favorite fruit salad or a box of spring salad and dressing! #sharingiscaring
2. DRINK UP, PEOPLE.
After breaking your fast with a date, be sure to drink a glass of water. It might be tempting to drink a soda or some other juice, but be sure to start off with a glass of water. Our stomachs shrink while we fast so it's best to drink water early in your meal to prevent dehydration.
Also, keep your eyes peeled for sources of dairy such as low-fat milk or yogurt. I usually try adding yogurt on the side of my meal. It's a great way to increase your calcium and protein consumption. If you're looking for a post-Iftaar caffeine fix go ahead and allow yourself up to 1 cup of soda, tea, or coffee. As the night progresses aim to drink at least 7 more glasses of water by suhoor the next morning.
3. Fill part of your plate up with carbohydrates – it's more than okay!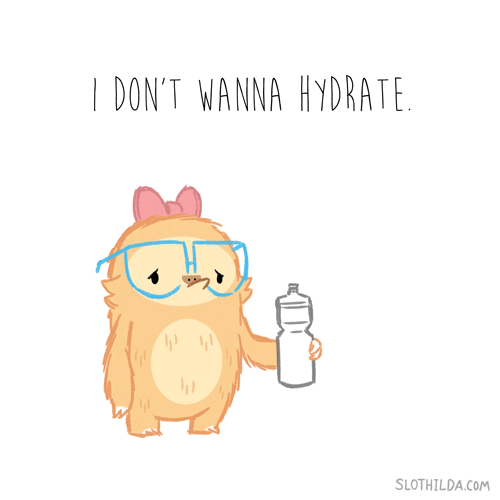 Fill a quarter of your plate with grains. Try to aim for whole grains such as brown rice, whole-wheat bread, barley, buckwheat, quinoa, or oatmeal.
These foods provide your body with B vitamins, antioxidants, essential minerals and fiber it needs to stay regular!
4. Don't ever forget the protein – ever.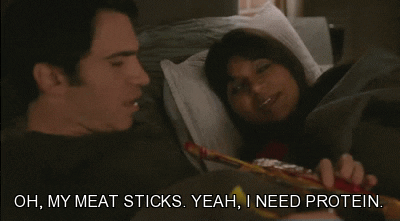 No, you don't have to bring protein powder to an iftar party! Fill a quarter of your plate with lean sources of protein. When it comes to meat my first choices are grilled, roasted, or baked chicken or fish (stay away from the fried/crispy options).
When eating other meats such as lamb, goat, or beef be sure to look for the leaner cuts. For a heart-healthy meatless option look for lentils or beans and pair them with rice.
5. Of course, you have to make sure to treat yo
self!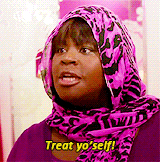 You don't have to completely avoid everything. It's ok to eat that pakora you were eyeing or that samosa that's making you drool. I mean, you have been fasting ALL day! Try and be mindful of how many treats you put on your plate and focus on eating more of the nutrient-rich foods mentioned above.
That's not too hard, right?  Stick to these general guidelines, and it will ensure that you're getting a variety of nutrients to make a complete diet. Together let's make healthier choices that will bring happier days. Wishing everyone a happy and healthy Ramadan! Ramadan Kareem!