The world lost Muhammad Ali, a living legend, on June 3rd, 2016. We will always remember his incredible strength as a testimony to the resilience of the human spirit.
Here are 10 incredible times Muhammad Ali inspired the world.
1. His refusal to serve in the Vietnam War was a selfless act of socio-racial activism.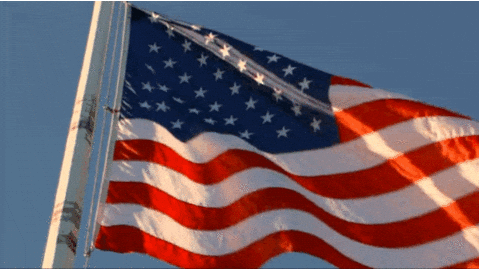 Even though he likely knew it would have a severe negative impact for his professional boxing career, Ali refused to serve in the Vietnam War on sociopolitical grounds. "My conscience won't let me go shoot my brother, or some darker people, some poor, hungry people in the mud, for big powerful America, and shoot them for what?. . .They never called me ni**er. They never lynched me. They didn't put no dogs on me." He argued that the real war he needed to fight was right here at home in the U.S., where racial segregation, injustices against African Americans, and terror still reigned large. The government revoked his boxing license for evading the draft.
2. No boxing ring? No problem.
Despite being exiled from the ring for 43-months, Ali didn't give up fighting for social and racial justice – he only fought harder during his time away. His gift of oratory, filled with razor-sharp witticisms and inspiration, shined as he traveled across the country speaking at colleges and rallies. Additionally, he even starred in a short-running musical, Buck White, which the New York Times gave decent reviews to. Though we can't all have Ali's multi-talented personality, we can be inspired by his spirit to endure, even when the world around him was turning upside down.
3. Oh, yeah, he's also a recorded artist.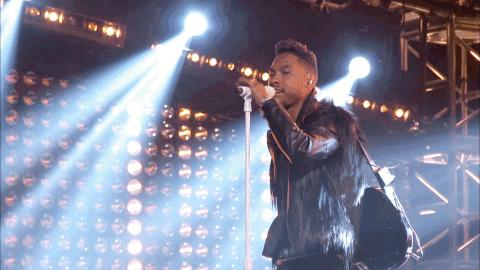 When I say "multi-talented," I mean it. Though most people may not know this, Columbia Records signed Ali in 1963 to release a record of his (in)famous iambic pentameter rhymes that he used to verbally intimidate his opponents with.  The spoken word album is entitled I Am the Greatest and includes two songs as well. Ali was 21 at the time.
4. "Float like a butterfly, sting like a bee."
Although his now-famous line may have originally been meant for the ring, it indubitably can be taken out of context for a mental boost no matter what you might be aiming to do in life. Be graceful and poised, but when you need to fight back, fight like the worst–or rather, best–of them.
5. His choice to change his name changed views about African American names.
Muhammed Ali was born Cassius Marcellus Clay, Jr. As he eloquently pointed out many times, though, this name, like the name of other African American individuals across America, was most probably linked to the name of the white slave owners his ancestors were bought by. Changing his name was an act of reclaiming a faith, a heritage, and an identity at large that was stolen from him before he was even born.
6. He taught us to rope-a-dope our enemies, no matter which fights we fight.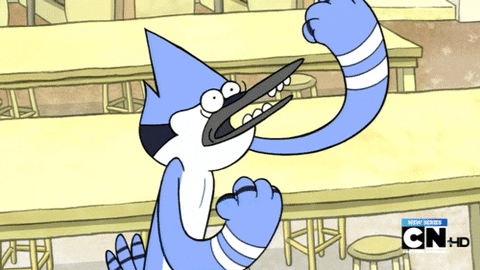 Even though he wasn't as large as a few of his opponents in the ring, Ali realized early on that what he may lack in size, he could make up for in surprise. Rather than attempting to strike opponents down in the first round, Ali would exhaust them by continuously dodging attempted strikes by leaning against the ropes until the other fighter was nearly sure he had won. It was only then that Ali would show his "greatness;" and god damn, was it great. By knowing the enemy better than they knew themselves, Ali was able to win the world heavyweight championship three times.
7. He was on his game, 24/7.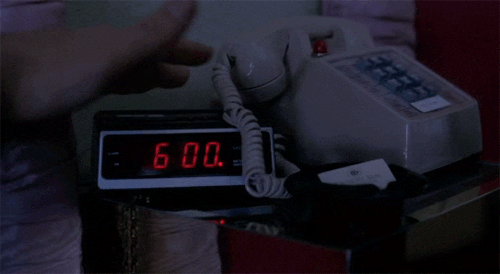 The now famous Rumble in the Jungle, fought between George Foreman and Ali, took place in Zaire. However, to allow American audiences to view it according to American time zones, the producers of the fight decided it would take place at 4:00 AM Zaire time. It would seem Ali could literally win championships in his sleep.
8. Even in weakness, there is strength.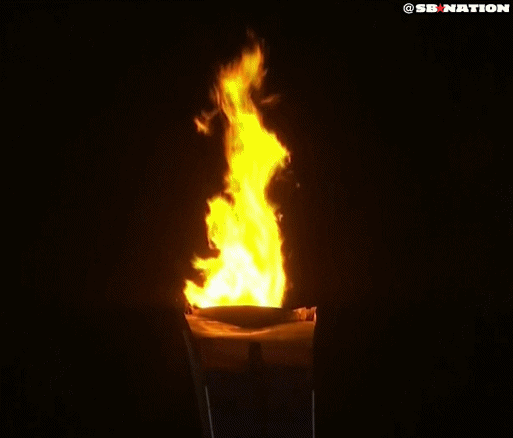 Ali's longest fight wasn't against another boxer, but his own body. In 1984, he was diagnosed with Parkinson's disease, a battle he fought for over 30 years. However, even though he was retired from the ring, he continued to fight for humanitarian and social rights causes, traveling the world and meeting with leaders from various countries. His public appearances earned him money, but he donated much of this to the causes he spent his entire life supporting. His passion to push through all battles one faces, even if they come from within, was most poignantly captured in the image of him lighting the Olympic torch in Atlanta, Georgia in 1996, arms shaking from Parkinson's, but crowds cheering with admiration.
9. Some things are more important than gold.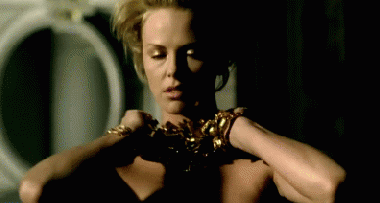 After Ali won the world championship for boxing for the U.S. in 1960, he thought perhaps racism would take a second look at its system of senselessly segregating Blacks and Whites. To his disappointment, he was wrong. When he was denied service at a restaurant because of his skin color, he said he threw his gold medal into a river. When people aren't valued for who they are, why should a piece of metal be?
10. You are the only one who can make you the greatest.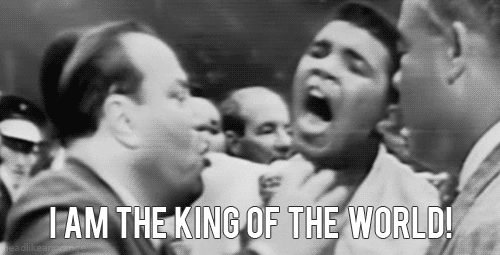 Ali famously uttered the words, "I am the greatest! I am the greatest! I'm the king of the world" after beating the then-heavyweight champion Sonny Liston at Miami Beach. Many might utter these words, but Ali's life, both in the ring and out of it, proved their truth. Though he relentlessly practiced and prepared for his fights and endlessly fought for social justice, it was ultimately his belief in himself that allowed him to follow through on his dreams and ideals. In a 2009 NPR interview, his wife reads a line from an essay he had written: "When I proclaimed that I was the greatest of all time, I believed in myself, and I still do."
Rest in power, Muhammad Ali.