Love, Humor
10 female characters from the last century who need to be real
. . . So they can be my best friends.
American visual and literary media has traditionally not been a friend of women, but this list has some characters on it who are making sure we're all drunk on the freedom to be whoever we want to be.
1. Megara (Disney's Hercules)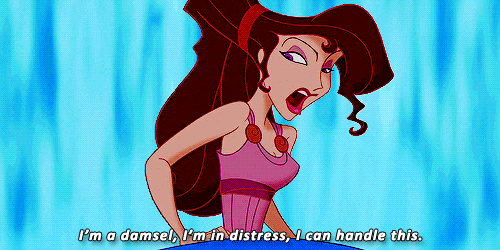 Her Grecian beauty aside, Megara's vulnerability and independence make her one of the most well-developed female Disney characters yet. I hope she comes to my sleepover.
2. The Powerpuff Girls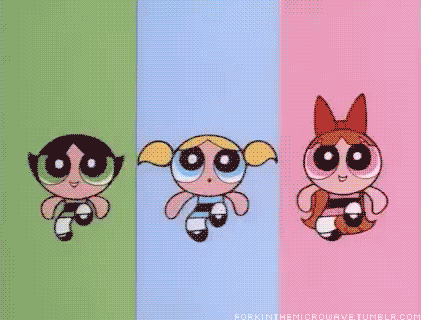 Yeah, all of them. Cartoon Network has done a laudable job of flipping the recipe for a girl–"sugar, spice, and everything nice"–on its head. Bubbles, Blossom, and Buttercup have one of these ingredients each, but instead of using them to be quiet little five-year-old girls, they use them to "save the world before bedtime" with their superpowers. Not bad.
3. Kamala Khan (Ms. Marvel)
How do I count the reasons I love thee, Kamala Khan? The protagonist of G. Willow Wilson's comic book series Ms. Marvel, Kamala is a Pakistani American teenage girl who becomes a superhero by gaining powers through an accident. She experiences the (sometimes literal) growing pains of both being a second-generation Muslim American and a shape-shifting savior.
4. Tina Belcher (Bob's Burgers)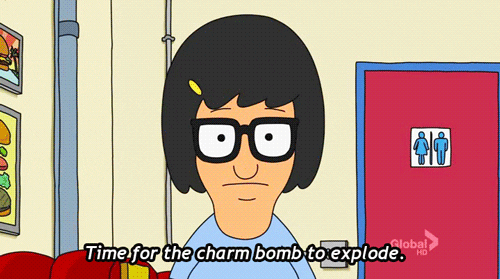 I want Tina as my wingwoman for so many reasons. Socially awkward, kind of a nerd, and filled with brilliant insights into life, Tina's character hilariously brings attention to the multi-faceted transition a girl faces from childhood into adolescence.
5. Edna Pontellier (Kate Chopin's The Awakening)
Even though she may be more than a century old (. . . and ultimately more than a little suicidal), Edna is worthy of best-friend status because she bravely accepts what she learns about her oppressive American marriage and does what the patriarchy fears the most–stops giving a shit about it.
6. Maleficent (Disney's Maleficent)
As it turns out, the evil stepmother isn't so much evil as much as suffering at the hands of a lying, cheating, stealing man. We see a woman who aches deeply, learns from her mistakes, gains power and strength by turning inward, and atones for her human errors, all the while having the most ridiculous cheekbones.
7. Lisa Simpson (The Simpsons)
Talented, smart, and endlessly having to deal with the microaggressive sexism of both her brother and father, Lisa is a reliable person to have around when you need to outsmart someone.
8. Janie Crawford (Zora Neale Hurston's Their Eyes Were Watching God)
A character who brought attention to race and gender issues in a time when African Americans and women were still expected to passively accept social mores and aggressions, Janie Crawford comes into her own through various relationships and towns she journeys through. The reader follows Janie as she grows in strength, patience, and understanding while still maintaining composure in the face of oppressive systems. I'd invite her over for dinner, but I'd be fangirl-ing too hard to speak.
9. The Narrator (Charlotte Perkins Gilman's "The Yellow Wallpaper")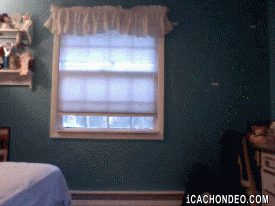 The unnamed woman from whose perspective we read Gilman's short story raises our awareness about the negative physical and mental health effects patriarchy can have.  Her husband, a physician, locks her away in a single room for days on end in the name of health and knowing what is best for her. Turns out, what is best for her is having a secret journal and finally ignoring her husband as she spirals into a conscious madness.
10. The Girl (A Girl Walks Home Alone at Night)
And finally, the star of Ana Lily Amirpour's Persian-language American film about a vampire who also happens to be a woman in a burqa when she goes out is just too awesome for words (or a name, apparently.) She feasts on society's bad apples and then goes home on her skateboard to listen to music by herself at her apartment. Basically, she's like an introverted, blood-sucking feminist.