Love + Sex, Love
5 crucial ways to keep the heat in your long-distance relationship
Ever find yourself wishing you could wake up next to your loved one, only to be hit by the reality that you're thousands of miles apart?
Ever find yourself wishing you could wake up next to your loved one, only to be hit by the reality that you're thousands of miles apart? Long distance relationships are difficult, but they're not impossible to maintain. Someone once said, "Missing someone gets easier every day, because even though you are one day further from the last time you saw them, you are one day closer to the next time you will." I wonder if that someone ever experienced a long distance relationship.
There are thousands of ways people maintain a healthy, intimate relationship when they live in different places, but here are some of the most common, yet effective methods:
1. Make it a point to tell them how you feel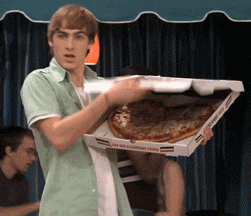 While some find it hard to express how they feel, communication is key to keeping intimacy alive in a long distance relationship. If you can't become vulnerable with your words, through phone or video-chat, it becomes difficult to connect with your significant other. The ideal situation would be to communicate face-to-face, but you should challenge yourself to express how you feel to your loved one daily, in order to keep the lines of communication open.
2. Things don't have to take place only at one time in the day
Sending pictures throughout the day of what you're wearing, a post–gym selfie, or Snapchats of what you're doing, will help your partner become a  part of your day. It never hurts to send a picture of yourself looking sexy either, as a way of keeping things exciting. 
(As always, be careful of who you are sending it too, and what the content of the image includes.)
3. Duh – talk dirty
If you can keep your partner interested and aroused by the words you use, you're more likely to spice things up the next time you see each other. Keep it classy, but keep them wanting more.
4. Plan frequent trips, so you can always have something to look forward to
It's proven that if you have something to look forward too, you're more likely to be motivated to make it through the day. Knowing that you get to see your loved one in a few weeks, days, even months will make it easier to get through the separation than when you don't have a trip planned. 
Take turns visiting each other, and make it a point to have trips lined up.
5. Always make time to send little reminders
Send each other little gifts to remind the other person that you're thinking of them. Think outside of the box and consider what would be special for your significant other. Some unique gift ideas could include books, movies, pieces of arts, or trinkets to place around their home.
There are many ways to keep a long-distance relationship hot, so hopefully, these tips will give you ideas that work for you and your relationship. Believe it or not, long-distance relationships can make a relationship stronger, because you build on communication, trust, and empathy towards your loved one.