Weddings
5 easy tips to keep your outfits on point this wedding season
Don't freak out! Cut time and costs, not style, when it comes to your outfits this wedding season.
With wedding season right around the corner and those invitations rolling in, it can become overwhelming when you add up the costs to attend all those weddings – especially when you add in the events relevant to the wedding day such as a mehndi party or wedding rehearsal.
Apart from the social requirements with wedding season, it can get pretty hectic when you have a bunch of weddings coming up but not enough outfits and have a limited budget.
From outfits to accessories, makeup and shoes, they all tie in to your look. They require some effort and thought beforehand so you can really look your best – even if it isn't your day.
Here are 5 tips to help you ease through the task of finding wedding outfits.
1. Plan ahead, so you're ready for anything
Like many people, it feels like you'll have to give up your weekends for months on end because you have so many weddings to attend. Sometimes, they're just days apart, and you don't get a break from the celebrations. This means you need to have your wedding outfits ready to go weeks ahead so you don't end up wearing the wrong type of attire – or worse, feel like you aren't slaying.
First, make a list of the upcoming weddings you need to attend and where they'll be. Keep the type of venue in mind; if it's outside, you'll want something comfortable and thin layered. Receptions inside give you more flexibility in the type of outfit you can wear; therefore, save your heavily embroidered sari for the reception that is indoors and cooler.
Although indoor vs. outdoor weddings will help you pick suitable outfits at first, other implications need to be kept in mind as well. Is there a religious ceremony and a reception happening on the same day? That dress with the low back may not be a good idea during a reading of a Holy Scripture. It can get awkward really fast.
2. Shop early – I mean, really, really early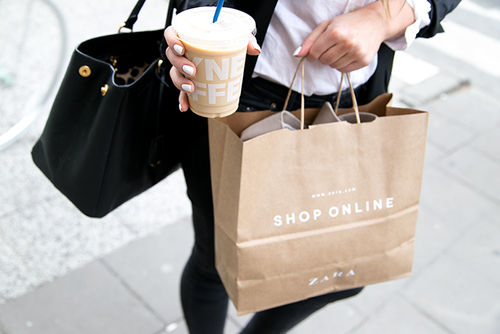 Go through your wardrobe to find out if you have anything you'd want to wear. If you do, try it on to see that it fits the way you want and check if there are any alterations or repairs you want to make to it. Nothing is worse than putting on your outfit then realizing the zip is broken and then having to hastily put together an outfit hours before the wedding.
For some weddings, you'll know way in advance that it's happening, so get a head start on your outfit shopping. There will be weddings for which you'll have less time to prepare for but will need to attend. Therefore, the more shopping you get done earlier, the less overwhelmed you'll feel when you have to find a last-minute outfit for a wedding that seemed to pop out of nowhere.
For the weddings you know you'll be attending, decide what you want to wear – cultural clothing or a dress. Look for sales either online or in stores. Don't be afraid of shopping sales because you think it won't be glam enough for your friend's Desi wedding (where it seems embroidery and glitter is everything). Although outfits may be last season's fashion, if you like it, it looks good on you, and you feel good wearing it – buy it.
Confidence when you're wearing an outfit is not found in stores.
3. Go vintage – and stay ahead of the curve
I love going vintage for weddings. I've done it before, and you can change things up with vintage clothing. Please note that there's a difference between vintage and looking like you're wearing an old lady's clothes. Look for classic prints in your search. Floral doesn't seem to be going out of style anytime soon. You can also shoot for paisley or other unique, but beautiful prints that include embroidery or beading or are made of a fabulous fabric such as silk. There's nothing wrong in doing a throwback look for a wedding.
I love wearing things that have a story associated with them – so rummage through your grandmother or mother's clothing and wear that. Also, you can pull out that Eid outfit from three years ago that you've not worn since. So what if you've been seen in it already? You can always accessorize it differently and glam it up.
Be fierce.
4. Accessorize with the perfect jewelry
If you decide to don vintage clothing, change it up and bring it forward fashion-wise with the accessories that you use. Use designs and colors that are or were recently common and fashionable.
However, if you want to do an entire throwback look and have accessories to match that vintage outfit – go for it! You can also do the opposite and find a currently fashionable outfit – and then look for older pieces of jewelry – statement earrings, necklaces, rings, and bracelets. All from past eras.
You can never go wrong with classic pieces of jewelry such as plain gold bangles or faux diamond studs or hoops.
5. Finish your look with the right makeup and shoes
Once you've gotten your outfit figured out, the next thing you need to think about is what style of makeup you want – and make sure you have everything to achieve the look. For instance, I love lipstick, so I always figure out what lip color I want to rock with the outfit I pick out.
Then, to fully complete the look, shoes are important. If it's an outdoor wedding and you want to wear heels, perhaps do pumps instead of stilettos, because walking around with muddy heels is not cute. If you know the reception will be dance heavy, make sure you have a pair of back-up flats or are ready to shimmy the night away sans shoes.
Once wedding season hits, it's on full swing, so don't play catch up in between celebrations and feel overwhelmed with events you have to attend and gifts you need to buy. Be ready to look amazing while cutting time and anxiety with these tips. It'll only mean there'll be more time for this: