Food & Drinks, Life
10 multicultural vegetarian comfort foods you can make at home
Meat-free can be warm, delicious and worldly, too.
"For somebody who calls themselves a vegetarian, you sure don't eat any vegetables," my mom often remarks. When I was 12, I chose a vegetarian lifestyle. My parents assumed it was a phase, and that my love of comfort food would force me to grow out of it soon. But as they quickly found out, I had no plans of eating carrots and celery sticks as meals — for better or for worse!
Whether you're a new to a meat-free diet, a seasoned vegetarian, or a omnivore, these meat-free dishes with roots around the globe are fabulous.
1. Adas polo
Adas Polo is a Persian dish composed of rice with lentils. Start with this basic Persian rice recipe, then add alternative ground beef alternative. Roast some raisins in a skillet for a couple of minutes to add on top for a delicious Persian flair. Be aware that saffron can be very pricey. It adds a great flavor to this dish, but it can be made just fine without it.
2. Vegetable stir fry
Follow this recipe for a wonderful, Chinese-inspired veggie stir-fry you can make right in your own kitchen! There is an alcohol, Shaoxin, in this recipe, but it's not definitely not necessary for the recipe.
3. Eggplant burger
I can't get over how cheap and easy it is to make this eggplant burger entree! One big eggplant makes at least six hearty, appetizing burgers.
4. Spinach quiche
There are few guarantees in life, but here's another one to add to your list: nobody can resist this spinach quiche. This creamy rich quiche, a spin on the classic French dish, will be loved by vegetarians and meat-eaters alike at your next dinner.
5. Vegetable biryani
Vegetable biryani can be a bit more time-consuming, but at the end, you will not regret it. This spicy rice-based Indian dish will leave you smiling! I have also noticed that the natural spices of the dish allow great possibilities for introducing vegetables you normally don't like.
6. Vegetable samosas
Straight from the Punjab province of India into your kitchen, you can make these crunchy samosas as a side dish to go with your vegetable biryani! Perhaps add a side of traditional chai with cardamom?
7. Creamy macaroni and cheese
A classic comfort dish in every American home, who can forget macaroni and cheese? The cheesier, the better! Try this lovely recipe.
8.  Spinach ricotta shells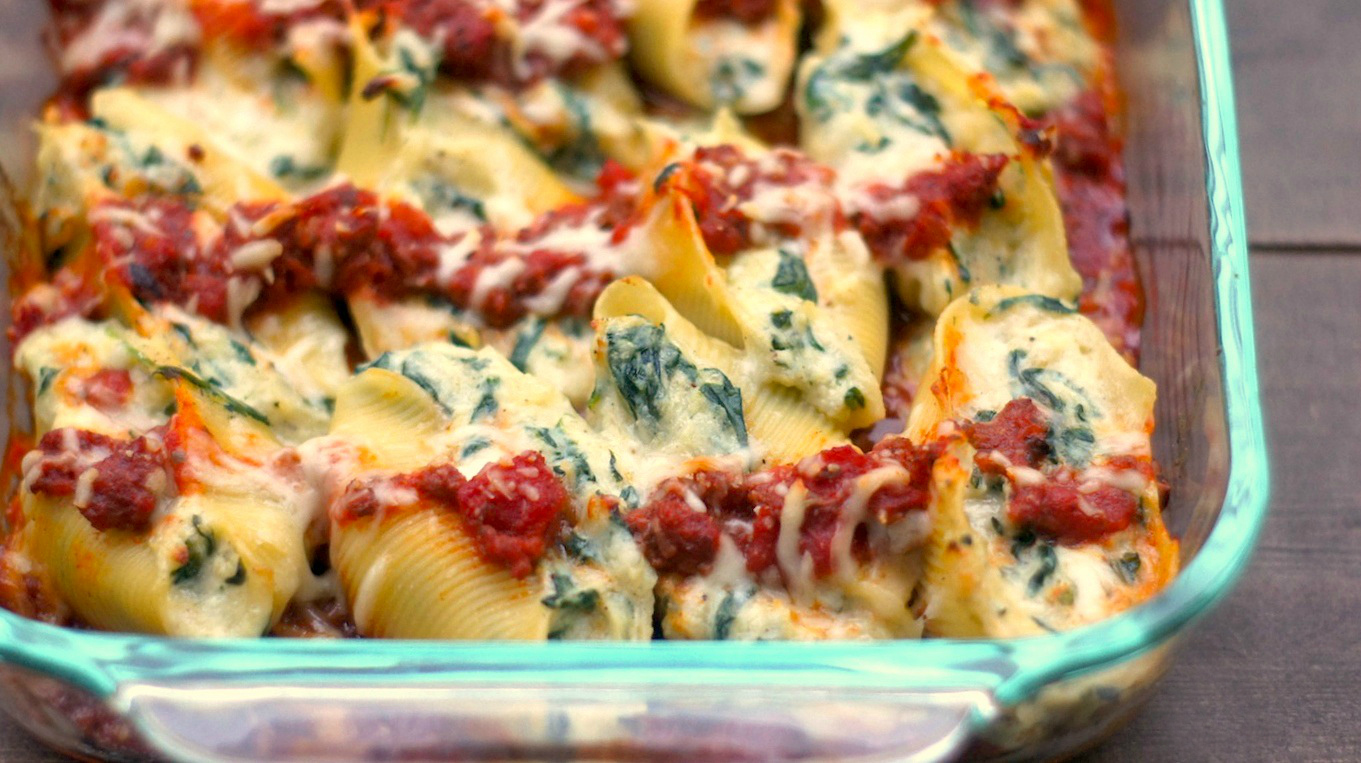 A spinach ricotta shell recipe, reminiscent of Italy, should be in every vegetarian's repertoire. It makes you look like you did something spiffy — which, of course, you did — and the creamy, dish will be unforgettable.
9. Black bean chili
This veggie-filled entree is my go-to for family dinners and general public affairs. Black bean chili has enough punch for those who prefer a fiery dish but also common enough for those with a limited palate. (Looking at you, Granny!) It's great for everyone.
 10. Tofu lasagna
Last but not least, my favorite vegetarian comfort food is lasagna! I chose this tofu lasagna recipe for its protein punch, but you can do so much with pasta dishes. Add some vegetables, leave out the tofu, add a ton of cheese….whatever floats your boat! It will be awesome and incredibly filling no matter what.