Gender & Identity, Life
When will we finally take the honor out of killing in Pakistan?
Unless you're from an upper-class family, having any form of freedom as a woman can come with complications.
The headline is back: honor killings in Pakistan are on the rise. It's a serious, complicated issue that must be continuously discussed, lest the significance of this plague is dismissed once more. 
But let's start with the basics.
We use the term "honor killings" to describe attacks on women who are killed, usually by the male member of their family, in the name of "honor."
She may have had, or been accused of having premarital sex. She may have been raped. She may have desired to marry someone of her own wishes, perhaps someone of a different religion, or engaged in same-sex relationships. Maybe she refused to wear the hijab or dressed in some way her family considered inappropriate. Whatever happens, it is considered her family's right to deal with her however they see fit.
How dare a neighbor or imam or legislator or police officer try to intervene?
"It's a very private affair. It happens when a father kills a daughter, when a brother kills a sister and it's left in the family," Pakistani-Canadian filmmaker Sharmeen Obaid-Chinoy, whose latest film pinpoints the issue, told the BBC recently. "Often times you don't find out the names of the women, you don't find the bodies, you don't even know that a woman has been killed."
Within a year, according to Obaid-Chinoy, over a thousand women are killed by their families in the name of "honor." Last year that number was about 1,100 women, according to a brand new report from Pakistan's Human Rights Commission. The Islamabad-based Aurat Foundation's statistics lean toward an average of less than a thousand a year. And according to a 2009 study by Muazzam Nasrullah et al., there was a total of 1,957 honor killings from 2004 to 2007. It is also fair to say that at least a handful of honor killings go unnoticed and, therefore, unreported.
But for a South Asian woman like myself, there are still a few beacons of hope whose courage, feminism and visions of what Pakistan is capable of are motivating.
I look to women like Malala Yousafzai; the late Poppy Abbas, who created thriving cultural center Kuch Khaas in Islamabad; the late cyber activist Sabeen Mahmud, who founded Karachi's The Second Floor community center; Syeda Ghulam Fatima, for her efforts to eradicate bonded labor; the Girls at Dhabas collective, which encourages young South Asian women to reclaim public spaces; and change-making artists like Obaid-Chinoy. Her tireless activism and passion for change has provided me with additional reassurance to continue working towards the betterment and evolution of Pakistani society.
[bctt tweet=".@sharmeenochinoy's work has already begun to spark change in Pakistan." username="wearethetempest"]
Obaid-Chinoy possessed the bravery to make not one, but two Oscar-winning documentaries — while residing in Pakistan and using the limited resources available no less — the issues of acid-throwing and honor killings.
Not only was she the only woman of color to return home with an Academy Award this year, but she has already begun to initiate legitimate change in Pakistan.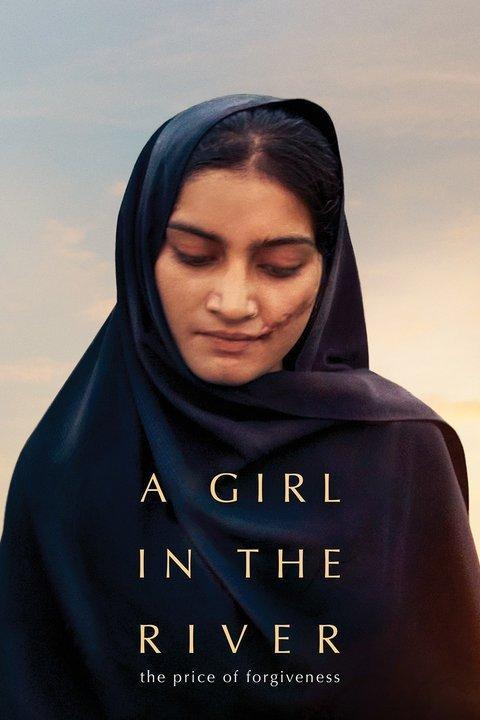 Her documentary A Girl in the River: The Price of Forgiveness managed to strike a chord with the Prime Minister Nawaz Sharif about the unacceptable and unfathomable acts of killing that occur. This has set into motion legislation that could finally prohibit honor killings from occurring without justice. It saddens me that is that it is 2016, and we're finally inching closer to a legal ban on something that should have been eradicated decades ago.
However, what I find to be even more frustrating and also partially amusing, is the blame and accusations thrown at Obaid-Chinoy by Pakistanis who believe she is only showing the negative aspects of Pakistan. And this is exactly the problem with Pakistan's societal values: being in utter denial of them.
Obaid-Chinoy is not the first woman to push for an anti-honor killing law. Senator Sughra Imam, a female senator from Punjab, passed both Anti-Honor Killing Law and Anti-Rape Law bills in 2014. But all the Pakistani women who do attempt to implement change seem to pass by unnoticed. I guess it's because none of them won an Oscar. 
In Pakistan, any form of validation or recognition we receive from the West is enough for us to revel in it and consider making a difference. Anything that occurs within our country's borders, especially efforts by women, is dismissed.
Women's rights in Pakistan are a complex issue. Even decades after Zia-ul-Haq's military rule (1977-1988), women are still treated like second-class citizens in Pakistan's patriarchal society. Unless you're from an upper-class family, having any form of freedom as a woman can come with complications — choosing when and whom you would like to marry, for example.
In Pakistan, women are still required to have a male guardian associated with the making of their identity cards, either a father or a husband. Furthermore, even though by law a female can't marry until she's sixteen (for males the age is eighteen), the existence of child marriages – however involuntary – persist.
[bctt tweet="Women's rights in Pakistan are a complex issue." username="wearethetempest"]
This culture isn't restricted by geography, either. We've seen honor killings in Pakistani households around the world: in 2003, Shafilea Ahmed in the U.K. was killed by her parents for turning down an arranged marriage prospect, and Aqsa Parvez was killed by her brother in Canada for refusing to wear the hijab in 2007. In an ideal world, these choices would be, without a doubt, left to every woman to make on her own. It is wholly unacceptable for honor killings to prevail in Pakistan. But for that mentality to infect South Asian adolescents who, like me, live, reside and have been educated in such progressive societies is somehow unfathomable to me.
[bctt tweet="The only way forward for Pakistan is if we don't give up on it. " username="wearethetempest"]
I've lived in Dubai and Toronto for over five years now. It's given me a feeling Obaid-Chinoy explained in an interview with CBC Canada: "When you live in a country like Canada, you begin to realize how right things can be." If I had never moved to Toronto, I wouldn't have realized how "right" a country can be or how "right" a societal mentality can be. I am not denying that Canada's developed society has its flaws, but it gets so much right. I want the same for my other home.
After living in Pakistan for a handful of years during my childhood, I came to loathe it more than I loved it upon leaving it – so much so that I refused to return for a long time. But visiting my childhood home this past winter made me realize that I had spent far too long of a time away. 
I realized I had missed it, but more than that, I came to realize that the only way forward for Pakistan is if we don't give up on it. She is a beautiful country. I want to help initiate change, to help it grow and cultivate it to live up to its potential, regardless of whether we believe it to be inherently corrupt or economically rancid.
[bctt tweet="I realized I had missed it, but more than that, I came to realize that the only way forward for Pakistan is if we don't give up on it. " username="wearethetempest"]
Thank you Sharmeen Obaid-Chinoy and all the other brilliant, brave and bold Pakistani women out there for making a difference, a difference that is needed. As she stated in her Oscar speech, "This is what happens when determined women get together." Imagine all the other incredible things we could achieve if we could all work together for a better Pakistan — collectively.
So this is to all the Pakistani men and women in the world who have the ability and resources to implement the same kind of change. If not us, who? If not now, when?