Humor
Going beyond conventional humor: An interview with Aparna Nancherla
I think my comedic persona is very much close to my own inner monologue. It's sort of an overly cerebral goofball.
Aparna Nancherla is a multi-talented comedic writer and performer based in New York City,  with an impressive resume that includes writing for Late Night with Seth Meyers, being featured as one of Marie Claire's "Funniest Women of 2015", and Vulture's "50 Comics You Should Know in 2015". Her humor is dry and witty, and she leaves the crowds with side stitches from laughter. We had a chance to sit with her for a closer look into her comedic genius.
The Tempest: How did you get started in comedy? Did you grow up thinking you'd enter the space?
I actually started comedy on a whim. It was something I tried very gradually, dipping a toe into the water, then a foot, then a knee, until I was entirely submerged in a lukewarm pool and had to come back up for air. I grew up with very little exposure to comedy, and definitely not knowing it was a career path open to anyone. I ended up first finding interest via the parental-enforced public speaking classes method, which soon parlayed into winning a speech competition, and then eventually years later, stand up.
The Tempest:  Your Twitter is absolutely amazing. How did you develop your persona there?
I think my comedic persona is very much close to my own inner monologue. It's sort of an overly cerebral goofball. I think I've stayed true to that but honed ways to be more concise with it and to move closer to topics I enjoy shedding light on such as introversion, depression, feminism, and digitally-driven living, to name a few.
The Tempest: What have been some of your biggest obstacles in pursuing comedy? You've done both stand-up and behind the scenes comedy writing – how have those differed and do you prefer one over the other?
I think the hardest thing in comedy is sometimes translating "your voice" to someone else's vision. This happens less in pure stand up as you are allowed to do whatever you want with your time onstage and that full creative control can be exhilarating because once you have a comedy job, whether it's writing or acting, you are more likely under someone else's dictum and hence need to figure out how to translate what you're doing through what they have in mind or write for someone else's voice. I think at the end of the day, the freedom of writing for yourself is my favorite but learning how to work with others and create something together is such an invaluable and useful process to have under your belt.
The Tempest: Who are some rising stars in your field we should keep an eye on?
There are so many people who inspire me constantly but some women whose work I love so much and know are destined for huge things are: Jo Firestone, Naomi Ekperigin, Ana Fabrega, and Ashley Brooke Roberts.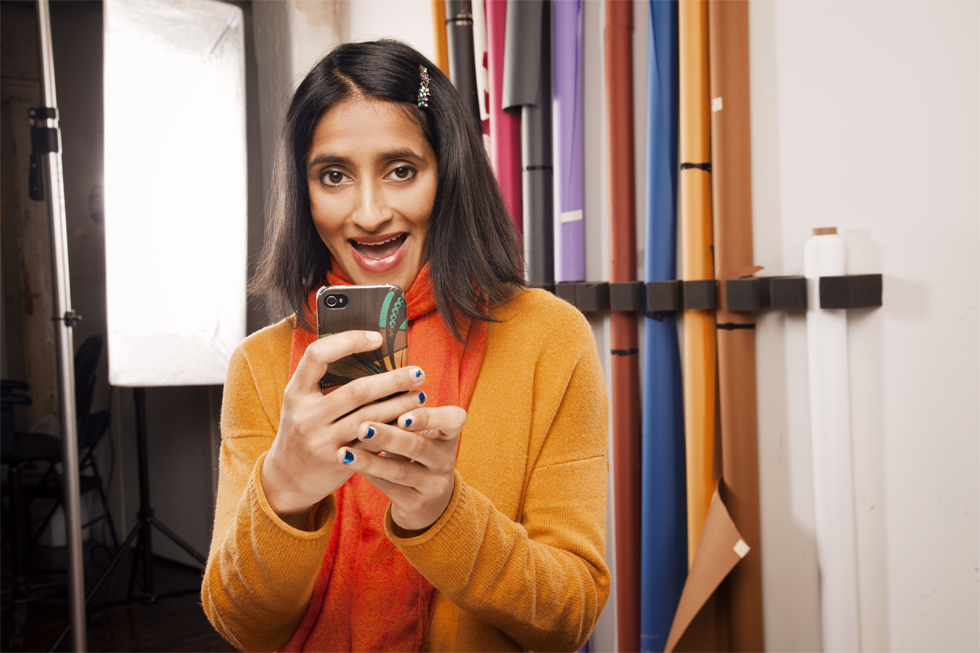 The Tempest: What's your advice to young women of color looking to get into comedy?
I would say, don't be afraid to carve your own path. Yes, there are plenty of existing spaces that are wonderful for women of color to perform and grow, but some of the coolest things have come from women just making projects and developing ideas on their own. For example, I was interviewed for the Another Round podcast co-hosted and created by Heben Nigatu and Tracy Clayton, and they have developed something amazing and unique together and have unsurprisingly found it's really struck a chord with people.
You can find Aparna at her website, on Twitter, and on her podcast on depression. Her Stand Up Album is forthcoming in July 2016. This interview has been edited for length and clarity.