As 2015 draws to a close, there's a whole lot of time being spent reflecting back on how the year went – and what will be changed in the New Year. And everyone and their mother is offering up advice – but we're here with the end-all, be-all.
We asked the writers and staffers at Coming of Faith for a piece of advice they'd give the world on inspiring us all to be more badass. The advice that came in ranged from the hilarious to the very solemn. So, throw away your self-help books and take it from the people that brought you the very best this past year.
Here's to being badass, and to a fresh start in 2016.
On failing, and trying again:
Don't let your circumstances or failures define you. Define it by the future you want and fight until that future becomes your present. – Hannah Alkadi
Here's a quote from one of my favorite TV characters, Blair Waldorf. "Here is my advice, have a little faith, and if that doesn't work have a lot of mimosas." I love this quote because it is a reminder to always believe in yourself while also saying that celebration is always a good idea, even after failure. – Livi Burke
You've made it this far, whether with successes or failures, you are here at the end of 2015. You made it. Be proud of that, it can lighten some days and make it easier to accomplish your goals and dreams. – Anastasia Longoria
On world domination, and how to get there:

The key to success is coconut oil. Put it in your tea in the mornings – or start off your day with hot water and lemon and enjoy tea with coconut oil at night. This is a badass tip because they don't want you to have coconut oil, they don't want you to have hot water and lemon. So I'm telling you to have it. And you'll thank me later for it.

– Lily Purqurian
We will rule the world one day. – Tsedenya Bizani
If you can double space it, why not? – Sidikha Ashraf 
There's a lot of bad things and people in the world, that doesn't mean we have to accept it. Never forget you can make a difference and never apologize for trying! – Gladys Raygoza
The best things come to those who go out and take them. Just look at white men! They've been doing it for centuries and now they have everything. – Kassidi Jones
21 years of life have taught me two things: 1) It's important to understand yourself before you try and understand the world and 2) never underestimate the power of a determined woman in nice pair of heels; she will change the world. – Aquila Hussain
One of the highlights of my year has been working with the team over at Coming Of Faith! What an awesome-cool-supportive-badass team of girls! – Jenny Alexander
On loving yourself, and being happy:
You're in charge of your own life and whatever you make of it, so take control and don't let anyone tell you what you can or cannot do. – Fatima Ali
Call in sick, mute your phone and read a book. They'll be fine without you for a day. Tomorrow, throw yourself into your work and make them regret That Inconsiderate Thing They Once Did To You. – Aysha Khan
Do something that makes you happy everyday and never apologize for it. –  SaVonne Anderson
Never apologize for your experiences. They make you who you are. – Eren Cervantes-Altamirano
Remember this coming year, to simply breathe. Find a quiet spot, or one full of people and breathe. There are bad times during a year, but there can be good times too, if you have a strong support system behind you. So remember to breathe when things get overwhelming. Breathe when things feel wonderful, and light. Breathe when you're up at two in the morning trying to finish a paper by tomorrow that's half your class grade. Stop, take a moment, and just breathe. – Desiree Rodriguez
For some reason, I can only think of one of Heath Ledger's lines in "10 Things I Hate About You": "Don't let anyone ever make you feel like you don't deserve what you want." It might feel strange to quote a '90s teen rom com when feeling less than confident, but I've whipped it out at my most insecure times. It not only helps me to center myself, but it reminds me that oftentimes, the only TRUE thing standing in my way, is me. – Lauren McEwen
As we head into the coming year, there's something to be said for loving yourself, and giving yourself a break. Sometimes, that seems like the hardest thing in the world, but once you take a breath, things finally come into clarity. – Laila Alawa
Please never change. Except while you're changing the world. – Nishat Fatima
On being kind, and why that matters: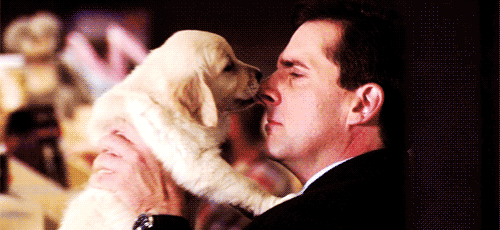 Trust your instincts. Live your truth. Show love and compassion. – Tasasha Henderson
It is always better to be kind than to be right. However, it should be noted that there are many ways to express your rightness in a kind manner, if you try. – Farzana Waseeq
Don't be afraid to take on a new perspective. There are so many different opinions out there you might just end up learning something valuable from a stand you never thought of.  –  

Zereen Ahmed
On facing fear: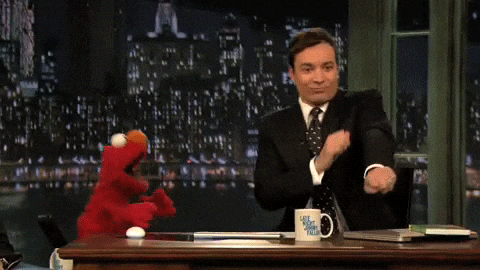 Remember your most important fundamental right, like Mindy says, "I have the right to life, liberty, and chicken wings." Okay, on a serious note, know your worth and remember to be productive and create something for others; learn from those around you, especially those who you would never expect to learn things from. And? Remember to let your faith be bigger than your fears; whatever you do, do it because you love it, do it because screams you. – Nishat Chowdhury
Fear is the bane of creativity. – Ameerah Sanders
Think: what would I do if I wasn't afraid? And then
do that thing! Don't let fear hold you back from greatness! –
Samaa Ahmed
Every time you think you shouldn't write, draw, sing, dance something, imagine what your life would be like if your favorite writer/singer/actor/artist didn't make whatever makes your life fuller now because they thought "it's not good enough."  – Sara Al-Salem
Never doubt yourself- you have so much more strength inside than you give yourself credit for. Stop looking for validation to go after what you want. It's up to you to create your own happiness. – Jinan Shbat
We're told to never wear our hearts on our sleeves; the day may come when we'll have to soon wear our identities on our sleeves (literally), but we should never be ashamed of our identities. – Sara Sakha
On finding yourself, and being amazing:

Find your spark and stoke the flames! You all have it in you. – Asma Elgamal
Do what you want, even if it's socially unacceptable. – Nabila Islam
Don't be afraid to be yourself. – Aniqa Hassan
It's an amazingly exhilarating feeling when you finally, genuinely don't care what other people think. Stop worrying what strangers or people in the community think about you and how you live your life. Dress how you want, write and publish exactly what you want to say, and don't apologize for things you're not sorry for. The friends, family and significant others who believe in you and want you to follow your personal paths will be there to support you. The rest don't matter. – Leanne Scorzoni
Never dare to not be yourself, your authentic you is what will make the world a better place! – Tova Gold
Find what makes you unique, and stick with it. Don't be ashamed or apologetic of who you are or your skill-set. The more you work with it, the more networked you are within those fields, the more you realize that 'Hey, this is the some one I want to be'.  – Nadeen Abuhasan

Sometimes doing something brave is just about learning how to be more okay with yourself in all your terrible petrified, embarrassed silliness, no matter how long that takes. – Karen C.
On dealing with those who try to bring you down:

Don't give a peep of what others think of you. You're the hero of your own story so they must be the villains. – Silla Alawa
Fuck the haters and be happy. – Sana Saiyed
Believe in yourself – and do not let anyone convince you that you're not awesome! – Nidaa Mungloo
My one tip is to be yourself. It sounds trite, but don't try to be the person others want you to be, and don't belittle yourself to please others. Always try to be the you, that you feel you should be. – Monique Jones
If someone tells you you can't go hard, go HAM. – Mary Ann Odete
Never let what other people think of you in the way of all you aspire to be. You were meant for so much more than the opinions of others. – Khadija Mubarik
If you're ever feeling low on confidence, just throw on a pair of pointed heels. Works like a charm. – Hera Ashraf
SPEAK YOUR MIND! Let someone know when they've interrupted you. Don't be afraid to firmly say no and you do not have to be apologetic for doing so. – Karla Rendon
On taking chances, no matter the doubt:

When you're bombarded with questions about where you see yourself in 10 years, and when you're feeling overwhelmed planning your future, don't forget to value who you already are at that moment and what you have already accomplished. – Yasmeen Abdellatif
Before you work on being free, you must begin to question everything. – Venus Selenite
Conquer your mind and you can conquer the world. – Ravleen Kaur
You'll never be "ready" for something. Don't wait for the right time or enough money. Make that leap. And in doing so, don't ask yourself, "what if I fall?" Ask yourself, "what if I fly?" – Bianca Rogers
There is nobody in the world who has more power over your life than you, so harness what you've been given and go for your dreams. – 

Victoria Chiu
Keep speaking your mind! Nothing can keep you from achieving change except not trying. – Isra Jilani
On following your dreams:

Make sure you experience whatever it is you wanna try because one day when you're all settled down with kids, it's gonna be real difficult to party hard. Oh and keep your head up! We all have regrets. But we don't all have fun. – Nahla Aboutabl
Embrace the journey – laughter, tears, and adventures big and small. Don't feel compelled to hide or cover up visible signs of that journey, whether they're wrinkles or battle scars. At the end of the day, struggles strengthen us and add to our beauty and authenticity as women and change-makers. – Erin O'Connor
Don't you ever stop. Never stop in your comfort zone, but instead do something new everyday. Learn a new task, or a new word in a
foreign language, and challenge yourself to be tomorrow the best version of you. – Albena Mehmedi
On what writing actually does: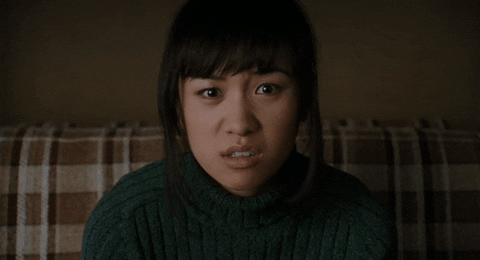 It was amazing to have someone comment and tell me that my story hit home. That they have felt what my character has felt. That's when I know I've done it right. That's what keeps me going. – Afreen Ziauddin
Write whatever is dear to your heart. Be brave with your words. Have the courage to be honest and raw, with your words, yourself and with the world. – Arnesa Buljusmic-Kustura
Never doubt your ability to produce amazing work. If you're a writer and you receive hateful comments on your work, that is a good sign that people are interested in your opinion. Writing about something
controversial is so much more fun than writing about something everyone agrees on. –
Erum Jaffrey
Here's to a whole new year of awesome – and if you want to join us, it's totally possible.
https://thetempest.co/?p=12753