Tech, Now + Beyond
Kick your Instagame up a notch
Whether you're a photo n00b or a photo snob, make sure your shots get the most likes every time.
I'm always taking pictures, and because of  the digital age we living in, most of my daily photography happens via iPhone. Every once in awhile, I'll take what I consider to be a great photo. And then it hits – the itch to share it on Instagram. I know the pain of preparing a photo for social media uploads. I feel you guys. But we're gonna get through it, and here's how: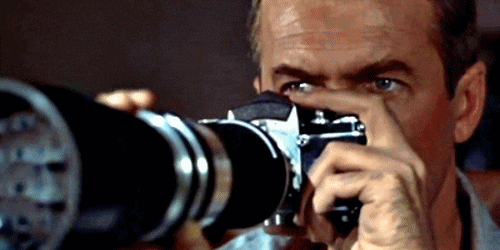 Pre-Editing: To upload, or not to upload?
1. Make sure your photo isn't blurry. Unless, of course, that's the look you're going for.
2. Make sure it's not going to get you in trouble with the law, your employer or college, or worse – your parents.
3. Pay close attention to the lighting and shadows. You want to make sure your focal point will pop.
Use your best judgement and, when necessary, employ the assistance of friends and family for a quick taste test.
Now you're ready to go through the process of editing your photo in order to get it ready for your audience.
Editing Apps: Take it from meh to yaaaaas
If you're going to get any photo-editing app, this would be my top recommendation. VSCO Cam allows you to take, edit, streamline, and upload your photos to a grid, similar to Instagram. It will seriously take your pics from drab to fab, with filters that are sophisticated and timeless.
While the possibilities with VSCO Cam are plenty, I use it just to edit my photos. In my opinion, VSCO Cam editing gives me way more options, without making my photos look too heavily edited. I don't even have an account, nor do I pay for the extra filters.
Lensical is an app to apply "playful," pre-made filters onto your photos. It offers more of the "fun stuff" options – like adding mustaches and wrinkles to one's face.
Its biggest drawback is that everything requires an in-app purchase. It also offers flexibility for editing, especially if you're only looking to enhance your photo a little bit.

Finally, an app that lets you make Tumblr-esque photos with ease! PicLab allows you to add typography and artwork to your photos, among other functions (the typography is the best part).
#Inspoquote Thursday, anyone?
Layout from Instagram lets you arrange multiple pictures into neat, organized boxes and export them as one photo. You get to choose what part of the photo shows and rearrange at your discretion. It's like a sorting hat for your photos.
Selfie-takers rejoice, an app has been made just for you. It's been designed exclusively to target all the problems selfie-takers face (pun intended). It allows you to tighten, brighten, and smooth out skin, as well as lift certain areas of your face. It's supposedly Kardashian-approved, too.
Seriously, click on that link, you'll see a lot of before-afters.