Quantico has already racked up 7.14 million views when it aired on ABC on September 27th. This thriller action series is filled with mystery, insanely hot characters, and an irresistible plot. Not to mention, Priyanka Chopra.
[bctt tweet="Priyanka. Chopra. " username="wearethetempest"]
Here's why you absolutely need to start watching Quantico, and why you're bound to love it.
[bctt tweet="You're bound to love Quantico" username="wearethetempest"]
1. Priyanka Chopra. Just look at her.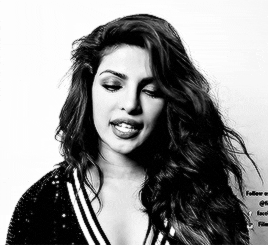 Bollywood babe Priyanka Chopra plays Alex Parrish, the lead character in Quantico. In the show, she is accused of being the mastermind behind one of the biggest terrorist attacks since 9/11. Could ABC possibly be hinting at the growing number of racial profiling since 9/11? Maybe. Not only could ABC be subtly hinting at this issue with Quantico, but it may also be breaking norms with a South Asian Bollywood actress as the lead role.
2. The mystery.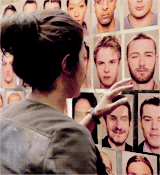 You'll never get tired of the mysteries in the series, which may or may not make you go crazy. Who was really behind the terrorist attack? Who's working undercover with who? Why is everyone doing what they're doing!?
3. The crazy intimacy.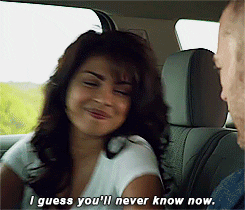 The first episode starts right off with Priyanka getting it on in the backseat of a stranger's car. If the entire show is like this, we're in for a ride this season. Plus the tension of Priyanka and the stranger she hooked up with builds up in the first episode, leading to a suspenseful and tension-filled premiere. I could definitely get used to a show like this.
4. The actual cast diversity.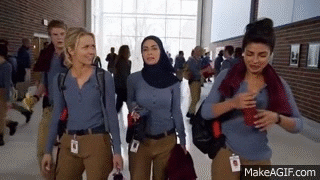 Not only do we have South Asian queen Priyanka Chopra, but Palestinian actress Yasmine Al Masri also makes her debut on the show. She wears hijab and shatters stereotypes by working alongside the others in the FBI.
5. The intensity.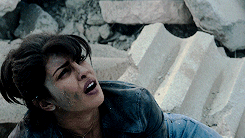 In this scene, Alex has flashbacks to the terrorist attack and what went down during the attack. This scene, like many others in the show, is filled with intense, captivating action which keeps you wanting more after every episode.
6. It's not your typical thriller/action/mystery show.
Quantico combines everything we all love. Racial diversity, action, hookups, mystery, and a hot cast. But unlike most predictable ABC shows such as Pretty Little Liars and The Lying Game, Quantico offers more than a typical TV series: it's relatable. It depicts the socio-political climate many Muslims and South Asians have lived under since 9/11 and this will likely add to the diversity of its audience.
If you haven't already watched the first episode of the season, get on that ASAP. You'll definitely enjoy the thriller plot line this show has to offer.
[bctt tweet="Get on it!" username="wearethetempest"]
https://thetempest.co/?p=9258