Joe Biden is a potential Presidential candidate for the upcoming election, although things aren't official just yet. In the meantime, we've done the work of figuring out why he needs to be elected. Here are 5 reasons why you need to vote for him.
1. He actually cares about sexual assault and tells *male* students that it's their job to protect women.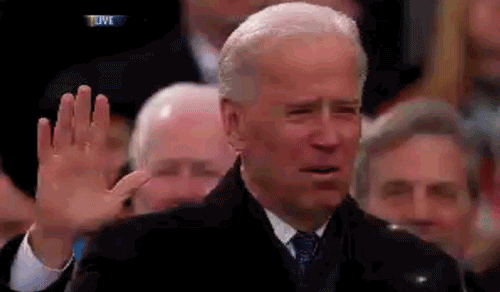 In 1990 when Biden was Senator, he implemented the Violence Against Women Act (VAWA), which completely reformed the way our country acted on sexual assault and violence. Since the passage of this act, domestic violence significantly decreased by over 50% due to the harsher penalties and stronger protection for victims. Twenty-five years later, Biden still pushes students to stand up against sexual violence, such as when he visited Ohio State University and the University of Illinois in Urbana to tell *male* students that it's up to them to stand up against the victimization of young women.
We already know how horrible society's rape culture is already, so imagine what more Biden can do to protect us women from becoming victimized in dealing with situations like these. He's already done so much to protect us and has dramatically improved the way we deal with rape and sexual assault cases, so imagine what he can do as president. Come on, we NEED Biden.
2. Biden has gone through tragedy amongst tragedy, but he keeps moving forward.

In 1972, Biden lost his first wife, Neilia Hunter, and infant Naomi in a horrible tractor accident. Brothers Beau and Hunter were seriously injured in the accident, and nearly 40 years later, Beau was diagnosed with brain cancer.
In 2012, Biden delivered a genuine speech mentioning the death of his previous wife and child. He spoke of the agony and crises of losing a loved one, and grief can sometimes dominate over everything else around you.
He also gave a speech at Yale University's commencement ceremony in May where he addressed the close bond he has with his beloved children. Little did we know that behind his aviator sunglasses was the face of a man who was undergoing battle and hardship with his son's fatal health.
There's just something about Biden to me that screams trust. He knows what the common people go through, he understands what us as the common people need and strive for. Biden's entire career in office goes to show how much he cares about his people, and that's why we desperately need him in a time like this.
3. Biden has implemented many new policies into the federal education system to overcome the racial achieving gap and give teachers the pay they deserve.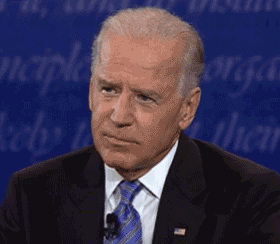 In June of 2007, Biden created a plan to mend the racial achievement gap by implementing early education. This would literally change everything considering that this wide gap is already apparent well before a child starts Kindergarten. This would enable children of all races to get a head start on their classes, preparing them to be more successful throughout their school years.
He also advocated for performance- based pay for teachers in August of 2007, which would encourage teachers to perform at their best ability and get the pay they deserve for their hard work.
In addition to these, in August of 2007 he encouraged schools to hold proper sex education classes which included different prevention methods.
Biden has taken action to solve many of the problems we face daily with our public/ private education system throughout America.
4. His honesty and selflessness means he'd be a president of true character.
Biden is a man of true character. He is humble, kind, and shows selflessness. In his interview with Stephen Colbert on The Late Show, Biden became emotional when asked about his son Beau Biden who passed away earlier this year.
In the midst of him talking about a fond memory he had with Beau, Biden paused to apologize to the audience, "It's a little embarrassing to speak about me, there are so many people, and maybe some people in the audience who have had losses as severe or worse than mine and didn't have the incredible support I have. I have such an incredible family and so I feel self-conscious talking about this."
Biden is also very involved and in tune with his Catholic faith, which has provided him with an "enormous sense of solace" throughout the loss of his family members.
In his interview, Biden showcased a subtle vulnerability to the audience. He showed us that he's a real person too, and that he cares about other people and their stories.
5. He loves ice cream.
Just take a look at these hilarious tweet that makes Biden all the more lovable.
God I hope @JoeBiden announces a presidential run on @colbertlateshow while him and Stephen are having an ice cream date.

— ᒍᗩᔕᗰIᑎE (@tealaeves) September 1, 2015
I gotta change my fb pic from Joe Biden eating an ice cream cone to something non-political before he makes an announcement.

— an old fran (@littlegourd) August 27, 2015
I want someone to look at me the way Joe Biden looks at ice cream

— AnastasiaBeaverhouse (@PapaBeaverhouse) August 25, 2015
https://wp.me/p7kpad-2ku