Books, Pop Culture
10 books to definitely read this summer, no questions asked
Here's to bigger, better summer reading goals.
The weekend is upon us and as usual, book-lovers are using the hashtag #FridayReads to share the books they're currently reading. So far, the books vary widely: while some of them are recent releases, others are contemporary classics. If you're looking for inspiration about what to read for the weekend, you've come to the right place: here are 10 of the most interesting reads shared by Twitter users.
1.
#fridayreads include dipping into some Victorian Fairy Tales and starting on The Bird's Nest by Shirley Jackson.

— Amanda Roper (@wildfranticbird) July 24, 2015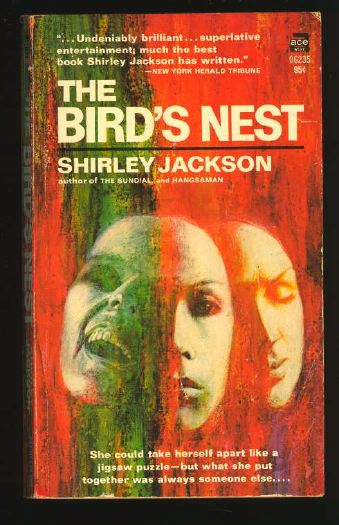 2.
Happy Friday! Our #fridayreads is #Katrina by @grivlin. What's yours? pic.twitter.com/4NsIDzbjEy

— Simon & Schuster (@SimonBooks) July 24, 2015
3.
Before TV series #TheMissingTV came my novel,
THE MISSING, Kindle and paperback.
'Terrifying' http://t.co/u8K8NPpC3C#fridayreads

— Karl Vadaszffy (@KarlVad) July 24, 2015
4.
Carolyn's #fridayreads is @ptnewkirk's Spectacle http://t.co/284CiXKCNt Astonishing? Yes. A tragic, disturbing tale, and a must read book.

— NY Society Library (@nysoclib) July 24, 2015
5.
Oh, hi. Were you looking for a Great Comic Novel written by a woman? Check my #FridayReads. pic.twitter.com/ZHAmNC51F1

— Maris Kreizman (@mariskreizman) July 24, 2015
6.
My #fridayreads is Finding Center by @Bibliogato 😀

— Laura (El) Lam✨GOLDILOCKS✨ & ✨SEVEN DEVILS✨ (@LR_Lam) July 24, 2015
7.
The Ghost-seeing Delia returns in my #fridayreads, an arc of AGAINST A BRIGHTENING SKY by @jaimeleemoyer pic.twitter.com/VmNXx6bMVk

— Paul Weimer (@PrinceJvstin) July 24, 2015
8.
My #fridayreads is The Weight of Feathers by Anna-Marie McLemore. Beautiful writing and vivid world building pic.twitter.com/51Qtf2NMdm

— MyFriendsAreFiction (@Kris10MFAF) July 24, 2015
9.
#FridayReads with my hero, the late great Dr Eugenie Clark. @OCEARCH @GenieTheShark @MoteMarineLab pic.twitter.com/zoLxqzyWnf

— Lydia Shark (@RockStarLydia) July 24, 2015
10.
https://twitter.com/matthews_mark/status/622078253692379136
Let's top it off with some reading advice from Estée Lauder:
#FridayReads Whatever you're reading, be sure to do it poolside 📖 pic.twitter.com/WW2L2sBlC5

— Estée Lauder (@EsteeLauder) July 17, 2015
Happy reading!