Music, Pop Culture
6 podcasts you should already be listening to
Being stuck in traffic was never so much fun.
I, the hater of all talk radio, the person who used to pitch a fit whenever her mother turned the car radio dial to NPR, became addicted to podcasts in 2013.
Like many young, black millennials I know, the first podcast I fell in love with was "The Read."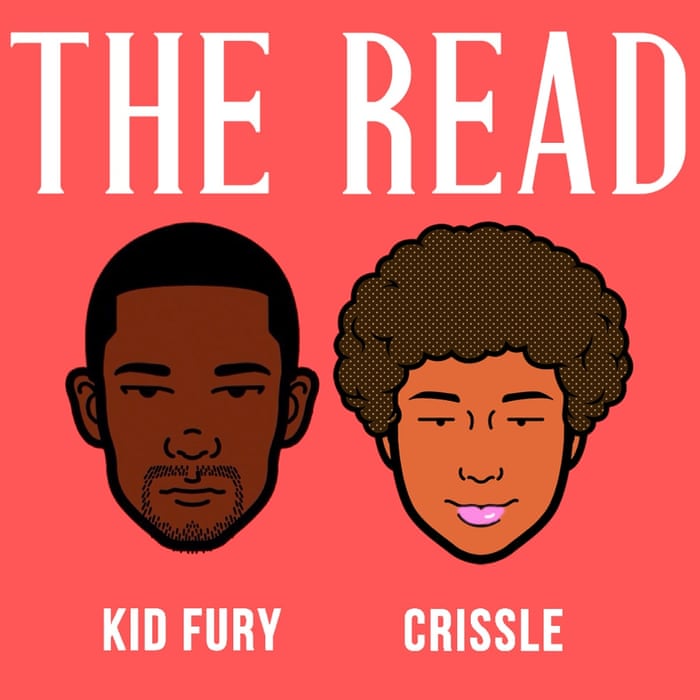 If you've been trapped under an especially huge rock, "The Read" is a podcast hosted by (My Longtime Best Friend In My Head) the hilarious vlogger and blogger Kid Fury and his witty and outspoken friend, Crissle. They discuss each week's trashiest and greatest pop culture news in equal measure, answer outlandish and heartbreaking reader questions and end each episode with a "read" — in which the co-hosts sound off on everything from police brutality and sexual violence to Lays' disappointingly wretched Chicken and Waffles flavor.
"The Read" is laugh-out-loud funny, informative, (I mean, where else am I going to get the latest news on Khia?), and oftentimes moving and cathartic — especially when racial or gender violence is in the news. I couldn't go back to spending the majority of my workday-headphones-time listening to Spotify. I wanted more.
Fortunately, this happened in the middle of the supposed Golden Age of Podcasts, and there is a regular, internet radio show to suit just about every kind of listener. I, myself, was looking for something very specific: pop culture-heavy podcasts that aren't afraid to tackle real-life issues. But over the past couple of years, I have found a pretty good assortment of podcasts that fit this criterion.
If you have never listened to the excellent "Stuff Mom Never Told You" podcast, please remedy that immediately by listening to their recent "Empresses of Science Fiction" episode. It's a great look at the women who have changed the world of sci-fi literature: from the groundbreaking novelist Octavia E. Butler (who wrote the wrenching novel "Kindred" and changed my entire view of sci-fi literature) to the pseudonym-using female writers that stealthily built fanbases under androgynous, false names.
Hosts Cristen and Caroline also discuss the Sad and Rabid Puppies' hijacking of the 2015 Hugo Awards nominations and give an intriguing history lesson about Lady Margaret Cavendish, the 17th-century woman writer who basically created the genre.
This is what "Stuff Mom Never Told You" does best: fill its episodes with interesting commentary and engaging history lessons that easily tie into present-day issues. Definitely, add them to your list of must-listens.
As a frequent Buzzfeed reader (and quiz-taker), I was already familiar with hosts Heben Nigatu and Tracy Clayton through their writing and Twitter feeds. When I found out the two women were going to team up for a podcast, I knew I had to listen. I expected it to be informative and simultaneously, comedic (Clayton is, after all, the creator of an amazing Tumblr called "Little Known Black History Facts"). What I was not prepared for, however, was the excellent guest speakers they bring on each Tuesday.
Many of them are writers, workers at Buzzfeed, or celebs like Brandy Norwood (!).
One of my favorite interviews to date is their chat with Stacy-Marie Ishmael, the head of Buzzfeed's news apps. Ishmael talked about her experiences when vetting candidates to bring on staff, making it a must-listen for anyone who is mired in job searches.
For one, Ishmael was candid about the gendered differences in the ways that men and women talk about their accomplishments. Women with impressive job histories described their achievements and duties as team efforts, while men would wholeheartedly claim credit for anything they'd done — even if they'd had entry-level positions at their previous jobs.
Some of the men Ishmael turned down actually went over her head and complained to male higher-ups at Buzzfeed, saying that *she clearly didn't know what she was doing.* All in all, it is an amazing listen and a great example of why "Another Round" is on this list.
I cannot say enough about Bitch Magazine's podcasts, but naturally, my favorite is "Popaganda." Hosted by Sarah Mirk, it's a bi-monthly critique of the latest news in pop culture. Packed with stellar journalism and insightful commentary, I truly wish it were a weekly show.
One of Popaganda's most memorable installments was a collaboration between Bitch, Feministing and Making Contact titled "Sex, Condoms, and Abortion in Pop Culture." It featured Jasmine Lopez of Making Contact's discussion with two reproductive rights advocates about the pop music's approach to abortion, a report by Mirk on the horrific sex-ed films that have been shown in American classrooms throughout the years, and Feministing's Maya Dusenbery's look at the ways that films portray abortion to be more dangerous than it truly is.
Released every other Monday, "Worst Bestsellers" is a hilarious and awfully feminist podcast in which hosts Kait and Renata review the most ridiculous and/or poorly written works to ever make the bestsellers lists. Renata is a librarian and Kait is an aspiring author, making it a real treat to hear their thoughts on these woefully bad, and yet somehow, very popular works.
Each episode features a plot synopsis, dramatic readings of especially awful excerpts (which is honestly, one of the best parts of the show) and a round of "Would You Rather?" There is also a perfect, original game called "Rock, Paper, Snikt," in which Kait explains the role that actor/former professional wrestler Dwayne "The Rock" Johnson would serve if he were in the book. Renata does the same for X-Men standout/occasional lumberjack, Wolverine. It is up to the guest-of-the-week to decide which add-in would improve the book most. Or they can vote that the book is better is by choosing "paper." (The guests never choose "paper.")
Given that I am an avid Harry Potter fan who has already made plans to celebrate The Boy Who Lived's upcoming birthday in style, it should come as no surprise that the "Twilight" episode of "Worst Bestsellers" is one of my favorites. However, while I LOVE hearing people mock the sparkly vampire-filled, YA trilogy, this is one of my favorite "Worst Bestsellers" installment simply because the hosts refuse to feed into the narrative that teen girls loving novels like "Twilight" is instantly something that should make parents, educators and the world-at-large wring their hands.
It's the very first episode of the podcast and it's a great example of what Kait and Renata's show is all about.

Disclaimer: I used to manage the BGN Podcast Twitter and create Black Girl Nerds' bi-monthly newsletters. However, that does not mean it is not one of the best podcasts I've come across.
Founder Jamie Broadnax created the site after a Google search for the term "black girl nerds" came up empty. BGN not only offers a space for black fangirls to talk about their shared nerdy interests, but it also gives great insight and commentary on the diversity in nerd culture.
Broadnax and her co-hosts bring on fellow nerds, comic book illustrators, authors, actors, filmmakers and more to discuss everything from "Doctor Who" to attitudes about mental health in the black community.
Each episode promises at least one word of wisdom, but one of my favorites featured actress, writer, director and Twitter maven, Reagan Gomez. Gomez discussed her upcoming web series, "Surviving the Dead," a sci-fi show that sounds so awesome I have to paste the Indiegogo description here:
"Surviving The Dead is a web series that follows Shayla. Shayla is a nurse who's working in a hospital when a mysterious "flu" takes over the city. Shayla is forced to flee the city with her younger sister Lucy. They soon discover that the virus is a lot more serious than anyone could have ever imagined. Not only is their father somehow involved with the virus, Shayla and Lucy are now being hunted by the Government. Shayla and Lucy are in a race against time to not only find their father but save the fate of mankind."
I seriously cannot wait to watch that show.
All in all, the podcast landscape is rapidly changing, expanding and becoming increasingly diverse.