Books, Pop Culture
7 book releases you can't miss this summer
If you're on summer break, this is the perfect opportunity to curl up with these amazing reads with your tumbler of iced tea.
If you're not so lucky, you can still use these books as a very productive way to procrastinate! May I present to you seven of the most-awaited June book releases:
1. The Summer of Chasing Mermaids by Sarah Ockler
This is the story of Elyse d'Abreau, a promising singer who loses her voice in a boating accident and is subsequently devastated. Searching for solitude, she ends up in Atargatis Cove, where she meets the infamous but charming Christian Kane. Christian is the only person who challenges Elyse to be her authentic self, so when he takes part in the Cove's Pirate Regatta, a reluctant Elyse joins him aboard. Will Elyse allow herself to be vulnerable and succumb to Christian's charms?
The Summer of Chasing Mermaids promises to be an exciting summer read for anyone and everyone- I wouldn't miss it for anything!
Published: June 2nd 2015 by Simon Pulse
Goodreads Review: 4.01/5 stars
2. In the Unlikely Event by Judy Blume
Judy Blume was a teenager in 1951–1952 when a series of passenger airplanes crashed in New Jersey within a three-month period. Disturbed and confounded by those events at the time, Blume decided to set this novel against the backdrop of that tragedy. Three generations of families, friends, and strangers are touched by these events and the characters are seen "coping not only with grief but with first love, estranged parents, difficult friendships, familial obligations, divorce, career ambitions, a grandparent's love, a widower's hope, and everything in between." In the Unlikely Event seems to be an authentic story that will tug at your heart strings.
Published: June 2nd 2015 by Knopf
Goodreads Review: 3.65/5 stars
3. every last word by Tamara Ireland Stone
Samantha McAllister seems like your average popular girl in her junior class, but what no one knows is that Sam is suffering from Purely-Obsessional OCD. Dark thoughts and worries torment her and there's nothing she can do about it. When she meets Caroline, a not-so-popular but authentic girl who introduces her to the Poet's Corner, Sam knows that she has to keep her friendship just as secret as her weekly psychiatric visits. Nevertheless, Sam feels a deep connection with the misfits from the Poet's Corner, until something happens that makes her question her sanity all over again…
Expected publication: June 16th 2015 by Disney-Hyperion
Goodreads Rewiew: 
4. The Stars Never Rise by Rachel Vincent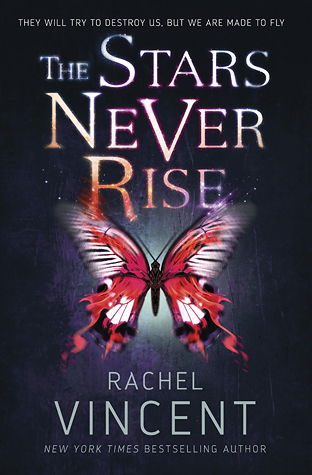 Nina Kane is immortal, but since her town's population has been wiped out by soul-consuming demons, she finds herself in danger as they seek for more souls. When she finds out that her younger sister Mellie knows something that could cost her life, she is determined to protect her, but for that, she needs the help of the shady Finn who might happen to be an exorcist. To add to that Nina is wanted by both the Church and dark forces… The Stars Never Rise looks like a chilling page-turner that will keep you up all night!
Expected publication: June 9th 2015 by Delacorte Press
Gooodreads Review: 4.02/5 stars
5. Even When You Lie to Me by Jessica Alcott
Charlie can't wait for her senior year of high school to be over: her best friend is always overshadowing her, her relationship with her mom is strained and the only comfort she has is from the books that she's always hiding behind.
That's until she meets Mr. Drummond, her new English teacher. Mr. Drummond is everyone's favorite, and he might be the only person who understands Charlie. Read this for the daring and authentic portrayal of the blurring of boundaries in relationships.
Expected publication: June 9th 2015 by Crown Books for Young Readers
Goodreads Review: 3.9/5 stars 
6. Emmy & Oliver by Robin Benway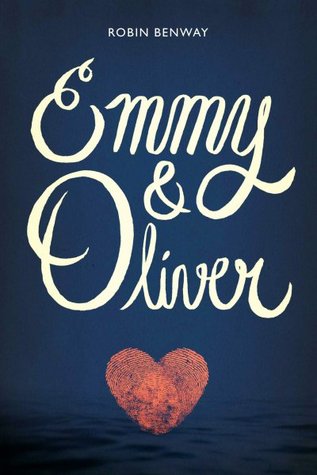 Best friends Emmy and Oliver are separated when Oliver is kidnapped by his father. Ten years later, Oliver reappears and Emmy hopes to pick up their relationship right where it left off. While Emmy just wants to be in control of her life, Oliver needs a moment to figure things out amidst all the confusion he's facing. Will this repercussions of Oliver's kidnapping affect his friendship with Emma, or will their connection keep on going as ever? Emmy & Oliver promises to be an insightful as well as heart-wrenching read.
Expected publication: June 23rd 2015 by HarperTeen
Goodreads Review: 3.89/5 stars
7. Modern Romance by Aziz Ansari
Fans worldwide are waiting eagerly for Aziz's book to release, and with good reason. Goodreads described it best: "A hilarious, thoughtful, and in-depth exploration of the pleasures and perils of modern romance from one of this generation's sharpest comedic voices." Watch out for Modern Romance– it's bound to be fun-filled just like its author's standup!
Expected publication: June 16th 2015 by Penguin Press
Goodreads Review: 3.53/5 stars