Gender, Social Justice
10 incredible Afghan women that will make you reconsider your life choices
These women are fighting back against structural oppression.
In a country dominated by a misogynistic patriarchal system, these women are shifting the approach and have elevated the sociopolitical status of Afghan women. They provide a voice and platform for women to succeed against all odds of domestic violence, corrupt government, and oppression — and you should know about them.
1. Malalai Joya
A political activist and former Parliamentarian for the National Assembly of Afghanistan, Malalai is a critic of the Karzai administration and was dismissed from her position after publicly denouncing warlords in the Afghan Parliament.
Her memoir Raising My Voice depicts the abuse of power in Afghanistan and how she received death and rape threats from parliament members. Not only has she dodged multiple assassination attempts, but she was also listed under Time Magazine's 100 Most Influential People in The World in 2010.
2. Niloofar Rahmani
Niloofar is the first female pilot in Afghanistan in the Afghan Air Force since the fall of the Taliban regime in 2001.
She is the epitome of strength, having served with the Afghan military for four years, and won the 2015 International Woman of Courage Award from U.S. State Department.
3. Roya Mahboob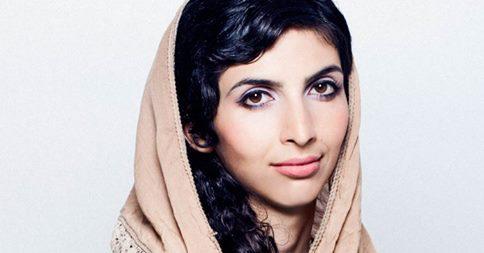 Roya is a tech entrepreneur who founded the Afghan Citadel Software Company in 2010, a female-driven IT consulting firm that develops software and databases for private companies, government ministries, and NATO. She also built 40 free Internet-enabled classrooms across Afghanistan to allow more than 160,000 female students to connect, as well as a multilingual blog and video site for Afghan girls and women to express themselves.
Roya is changing the perception of Afghans through technology and was recently placed on Time Magazine's 100 Most Influential People in the World in 2013.
4. Heleena Kakar
Heleena is a journalist who launched the first feminist weekly magazine, Ruidad, which has received plenty of backlash from extremist groups in Afghanistan.
She is also Director of the Research and Studies Department at Afghan Ministry of Counter-Narcotics and runs an NGO called the Third Thought Organization that focuses on raising women's voices globally.
5. Fawzia Koofi
Fawzia's main priority is to defend women's rights in Afghanistan. She was formerly the Vice President of the National Assembly of Afghanistan and is currently Chairperson of Afghanistan's Women, Civil Society and Human Rights Commission. She has worked on the improvement of women's living conditions in Afghan prisons, established a commission to combat sexual violence against children, raised private funding for the construction of girls' schools in remote provinces, and was selected as a Young Global Leader by the World Economic Forum in 2009.
6. Shukria Barakzai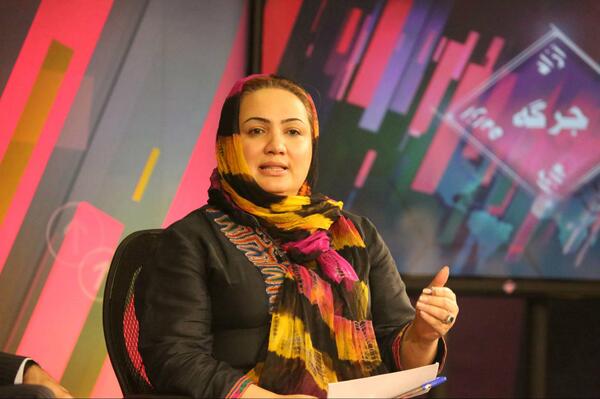 Shukria is a politician, journalist, and entrepreneur who founded "Aina-E-Zan" (Women's Mirror), a national weekly newspaper, and campaigns on issues such as maternal and infant mortality in Afghanistan. She is a member of the Afghan Parliament and once ran a secret school for girls under the Taliban rule.
Constantly under the public eye, she has received multiple death threats and survived a suicide attack bomb on her vehicle in 2014.
7. Nilofar Sakhi
Nilofar is Executive Director of the International Center for Afghan Women's Economic Development and co-founded Women Activities and Social Services Association, the first women's NGO in Herat, Afghanistan which focuses on transitional justice, human rights, and women empowerment.
She has an M.A. in International Public Policy from Johns Hopkins University in Maryland and has a Ph.D. from George Mason University.
8. Saba Sahar
Saba is an actress, screenwriter, and Afghanistan's first-ever female film director.  She wrote her first screenplay in 1996 when the Taliban outlawed cinema.
She is also a trained police officer and began working for the Interior Ministry at age 14. All of her productions feature a powerful female lead, many times herself, who fights the Taliban and warlords. Her controversial films have caused riots and she is the ultimate badass.
9.  Sakena Yacoobi
Along with being executive director of the Afghan Institute of Learning, Sakena is an educator and was jointly nominated with 99 other women for the Nobel Peace Prize in 2005.
AIL provides education and health to rural and poor urban girls, women, and other poor and marginalized Afghans. It was the first organization to offer human rights and leadership training to Afghan women and supported 80 underground home schools for 3000 girls in Afghanistan after the Taliban closed girls' schools in the 1990s. AIL was the first organization that opened Women's Learning Centers for Afghan women and has trained over 10,000 teachers.
10. Manizha Wafeq
Manizha is an entrepreneur who founded Wonderland Women, a successful fashion business in Kabul. She has worked as Gender Advisor to the Ministry of Commerce and Industries, Ministry of Economy, and the Ministry of Women's Affairs.  She has co-authored a Gender and the Legal Framework of Afghanistan training manual and has trained more than 500 government staff in Kabul and provinces on Gender Mainstreaming. She is one of the founders of Leading Entrepreneurs for Afghanistan Development, which advocates for women's economic rights and role in Afghanistan.
These ten women are just a handful of amazing feminists who have changed the face of women in Afghanistan. They come from vast educational backgrounds, but have one thing in common: perseverance.