Love, Humor
Nine amazing female comedians you haven't heard of yet
I'm tired of hearing that women can't do this or that, just because of their gender.
Here's the thing. I'm tired of hearing that women can't do this or that, just because of their gender. I mean, come on — if a man's gender doesn't hold him back from being awesome, the same logic can be applied towards women.
Unless you're sexist. Then the question begs to be asked: what are you doing reading this?
When I was in the first grade, I was the go-to for class hilarity. That is, until the position of class clown was placed upon a boy in the room: TJ. His elevation into class clown status doomed my comedic chops forever — but here's a roundup of nine women who never let anyone stand in their comedic path. They're pretty awesome — and they'll make you laugh until you pee your pants.
1. Claire Ayoub
2. Ali Wong
She knocked it out of the park on Late Night with Seth Meyers. 
3. Ilana Glazer & Abbi Jacobson
Come on, admit it — you watch Broad City with the rest of us. And revel in its deliciously off-color hilarity.
4. Zahra Noorbakhsh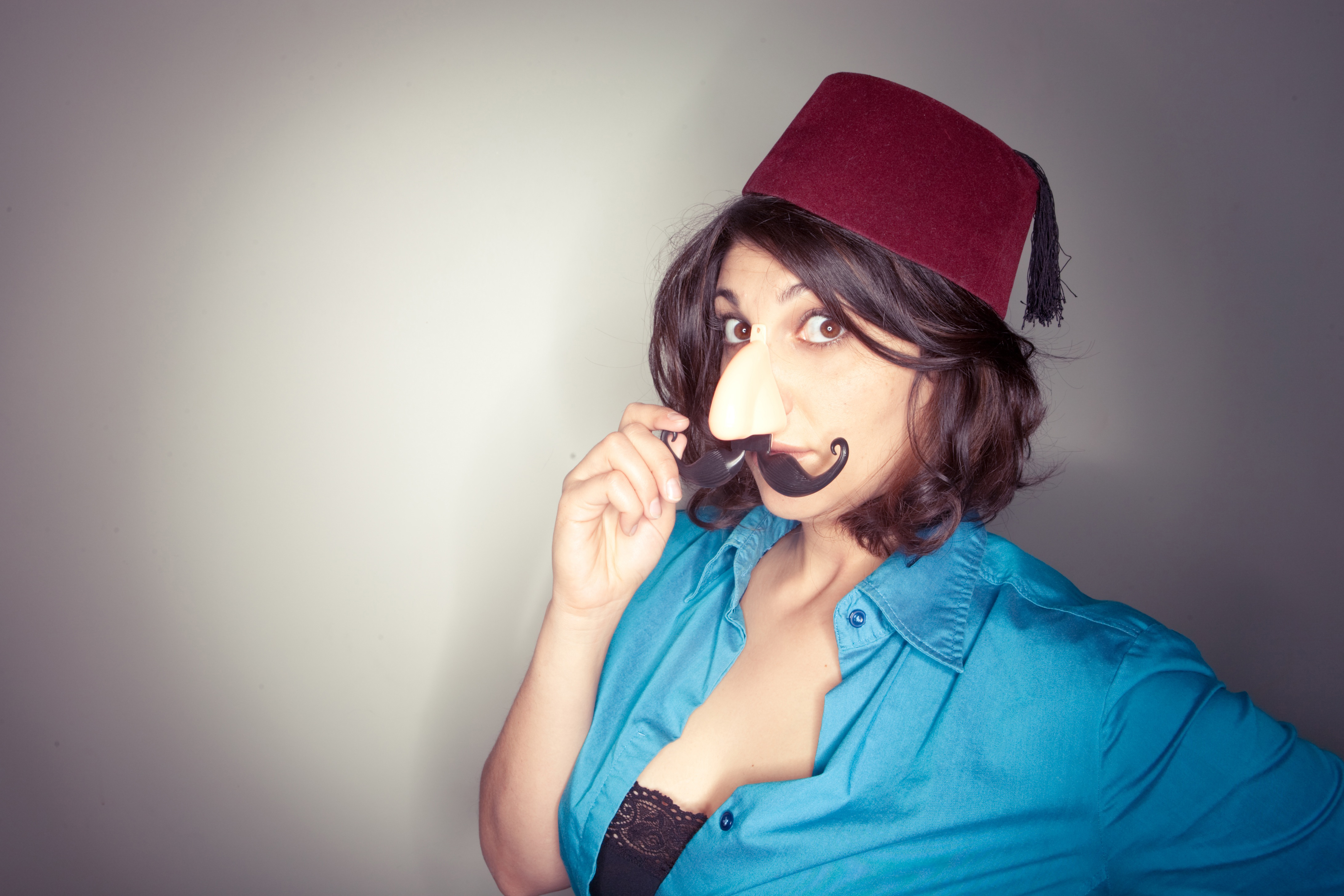 Zahra Noorbakhsh was 14 when her Iranian immigrant mother discovered that Zahra was defying the family ban on mingling with boys: one was among her four friends heading to the movies together. It was the beginning to her sex ed — one that she'd missed the one day she was sick from school.
5. Retta
Outside of Parks & Rec, she's probably the funniest person out there.
6. Tina Fey & Amy Poehler
I'll admit it — everyone already knows about these two — but there's something innately fantastic about the two of them riffing off each other that made me include them here.
7. Issa Rae
Remember when Hollywood contacted Issa Rae and was like, "We really love your fantastic webseries Awkward Black Girl and want to turn it into a series and also we want to make the lead character a white woman and just call it Awkward Girl." Yeah. Glad that didn't go through.
8. Tissa Hami
On what her name means, she says that it's an ancient Persian word that means 'we're so disappointed it's not a boy.'
9. Leslie Jones 
My latest favorite comedian on SNL, Leslie has a knack for hammering the punchline home.